"And the King will say, 'I tell you the truth, when you did it to one of the least of these my brothers and sisters, you were doing it to me!' "  Matthew 25:40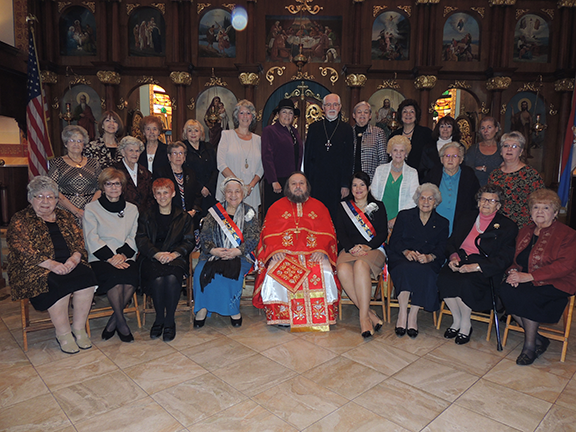 KOLO SRPSKIH SESTARA

Our Kolo, Sveta Petka was organized early in 1932.  Bertha Mamula and her mother-in-law, Milica Mamula with the additional help of Julia Lackovich canvassed the parish and urged all the women to join.  This first meeting was held in the Serbian Hall on Hopewell Avenue.  Elected to the first Board was the following:  Bertha Mamula, president, Kata Crevar, vice-president; Julia Lackovich, secretary; Marija Gak, treasurer and Julia Trkulja, financial secretary. The original Kolo consisting of 60 members resolved to help the church morally and financially.  These past 78 years can attest that these Sisters and their successors have, indeed, fulfilled their resolve. Our Kolo members worked side by side with the men of the parish in any fund raisers or church manifestations.  They contributed thousands of dollars to the church, its furnishings, the center, the parish house and the Chapel and cemetery fence project. Our Kolo has been dedicated to our church these past 78 years and with the foundation presented to us by our pioneers we hope to continue this dedication for many, many more generations.
Kathy Loverich-President
Violet Tomei-Vice President
Seya Mabee-Vice President
Diane Baron-Secretary
Patty Cekoric-Treasurer
Paulette Arbutina-Financial Secretary